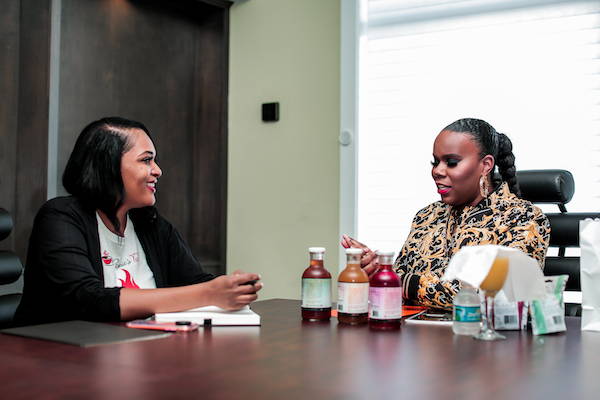 As every business has different needs, each one-on-one virtual session with Courtney will be custom-tailored to help your brand succeed right now.
Every 3-day intensive session will last up to 2 hours per day and include:
FULL BUSINESS ASSESSMENT: A top-to-bottom deep dive into every nook and cranny of your business concept with Courtney.
REAL-TIME ANALYSIS & REVIEW: An honest and thorough breakdown of your current business explaining what's working, what needs tweaking and what needs a complete overhaul.
CUSTOMIZED NEXT LEVEL SUCCESS ROADMAP: A personalized action plan broken down into Courtney's proprietary 3-Phase Method. These will be the exact steps to implement in your business for immediate results.
A SPECIAL GIFT FROM COURTNEY
Business Exclusion:
Haircare
Please note, this Masterclass is for most businesses. At this time, businesses in the industries listed above are excluded from Masterclass. If you are not sure if your business is excluded, please email info@courtneyadeleye.com before placing your order.
For partial payments, sessions will be booked after order is paid in full.